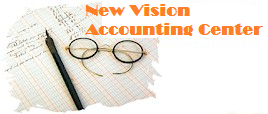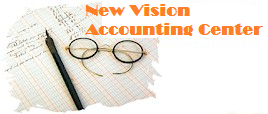 The Pioneer Accounting Center

(PAC) was established to assist chapters with the processing and handling of finances and most importantly to ensure that the Pioneer organization maintains its tax-exempt status with the IRS.

 click here for Pioneers Financial Practices – Revised
Click any of the text links below for:
Contact Information
Deb Foley     Cell Phone:   508 272-4732
Email: d-foley@comcast.net
For any financial questions regarding donations, vouchers, income or reports please contact Deb Foley at the above contact information.
Pioneer Accounting Center Forms
A new TPF1 form is now available that streamlines former expense and deposit reports. Created in a Microsoft Word document format, the new TPF1 allows the user to type directly on it and easily make changes. The new TPF1 (revised 6/28/2013) automatically adds figures in the "Amounts" column. It also features a drop-down list of Pioneer description reasons and account classification codes. Click here to download new form.   Click here to get a list of Project ID codes in Excel
Pioneer Accounting Center Functions
The Pioneer Accounting Center (PAC) was established to assist chapters with the processing and handling of finances and most importantly to ensure that the Pioneer Organization maintains its tax-exempt status with the IRS .
The PAC established checking and savings accounts for each chapter.   It is recommended that all chapters participate in the PAC as no outside bank accounts are allowed.
The PAC has access to all TCP guidelines/practices and maintains a close working relationship with the Group Vice President as well as the TCP headquarters located in Denver, Colorado
.
Specific PAC Functions   
Receives all general/designated dollars – All vouchers are verified for accuracy, coding and descriptive detail.  All checks are endorsed, verified and deposited into proper council/club/escrow account.  Deposits are electronically transmitted via remote capture deposit to each chapter bank account on n a daily basis.  No cash is accepted at chapter offices or at the PAC.  All cash must be verified and documented  on the Event Activity report (cash  handling policy) then turned into check or money order form for submittal to chapter office or PAC. 
Process all Pioneer Finance Vouchers – Each voucher is checked for accuracy, proper approvals, detailed description of expense or income for proper coding, supporting documentation, receipts and completeness.  If information is complete, checks are then issued and sent within 24 hours via US mail and/or FEDEX when requested at the expense of the chapter.  If information is missing the voucher is returned for the missing information.
Transfer of monies within councils/clubs/escrow accounts can be done without issuing a physical check, transfers between chapters requires the issuance of a physical check.
Reconciliation of Checking Accounts – Checking accounts are reconciled monthly and reconciliation reports are filed for audit.
Bank Interest Earned – Interest earned from checking accounts are deposited into the chapter account.
Sales Tax – Monthly and quarterly sales tax for each chapter and state are paid by the PAC.  Items sold at Pioneer stores, sales etc. are subject to individual state sales tax laws. The TCP organization is not exempt from States Sales Tax on items sold.
Monthly Reports – Reports are run during the first week of the month for the previous month.  Reports include individual transaction detail report and chapter balance sheet.
Notifications – The PAC notifies individual's when/if receipts or disbursements are not complete, missing information or other.  The PAC also keeps the chapters informed of new practices/policies.
Dues – The PAC receives dues money electronically on a monthly basis.  Once dues are received they are deposited into individual chapter accounts.
Credit Card Bills – All bills must be submitted timely (to avoid finance/late charges) and with proper receipts and descriptive detail.  This card is issued in an individual's name and therefore is the responsibility of the individual to pay for any charges not approved by the Chapter.  All bills must be submitted at least 9 days before the due date to give the PAC enough time to process to avoid late/finance charges.  THE PAC IS NOT RESPONSIBLE FOR LATE OR FINANCE CHARGES IF ABOVE CRITERIA IS NOT MET.
Bank Charges – Charges for insufficient funds, stop payments, copies of checks and other bank charges are the sole responsibility of individual chapters.
Chart of Accounts – The PAC uses the TCP standard chart of accounts.  This tracking information is a useful tool in planning and managing your chapter/council/club budgets.