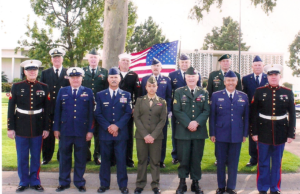 The First Memorial Honors Detail sends a big thank you to the New Vision Pioneers (former Chapter 25) for a most generous donation to our unit.  We thank you and the families of our fallen brothers and sisters (veterans) that we honor thanks you too.  
Look us up on the web, 1st Memorial Honors Detail, to date we have honored 427 vets.
Many thanks again to you and the New Vision Pioneers.
John Carmikle
US Marine Corps and Verizon Retiree