Photo show from New Vision Meeting November 2013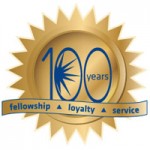 To view a slide show of many of the project the chapters have worked on click here
McCully Upstate paints a Pioneer Playground MAP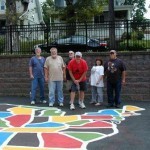 Playground Map project:  The PPR Club takes a minute to pose after painting a playground map of the U.S. in Bogota, NJ. The playground map is painted without the names of States or their Capitals to help students learn/identify the geography of the states. See published articles regarding this project at: http://www.bogotablognj.com/search?updated-max=2013-07-30T08:04:00-04:00&max-results=3&start=3&by-date=false and  article at North Jersey.com

 
WJ Denver Chapter participates in Boston Strong Marathon Daffodil planting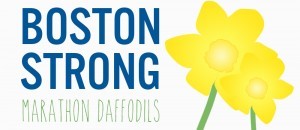 On October 19th the WJ Denver Chapter Pioneers and friends participated in the Marathon plantings in Ashland, MA.  We met at the William Pittaway School in Ashland and were soon on our way to dig and plant bulbs. We planted King Alfred Daffodils in honor of the victims of the Marathon bombings earlier this year.  It is to help promote the Boston Strong theme and for a special surprise for the runners to enjoy on their marathon run in 2014. The runners will be greeted by over 10,000 Daffodil bulbs along the Marathon route, a spectacular show provided by many volunteers. Each volunteer was given a map, vest and hundreds of Daffodils! We were given areas in which we would have to dig, as the holes were not pre-cut, thankfully we Pioneers were prepared with shovels, trowels, gloves and rakes to get this task accomplished.We planted in homes along the marathon route which is in a high traffic area and very close to the road. We proceeded with caution and dug out trenches to plant the Daffodils bulbs point side up.  Ann Cove, Chris Casino, Alice Schreiner, Andrea Deschene, Kathy Chapalonis, Bruce Broadard, Dawn Stuller and Tedy Cove planted over 1,000 bulbs.  In addition Carol Baker, Vernon Baker, Linda Winman, Margaret Martin and Dorothy Martin planted 100 bulbs at the Ronald McDonald house in Providence, RI.    Ann Cove, Dawn Stuller and Tedy Cove planted 100 bulbs at 15 Chestnut St in Worcester on Sunday October 20 a job well done! 
McCully Upstate-Essex Hudson Council donate school supplies
Northeast Council Continues to "Answer The Call Of Those In Need
"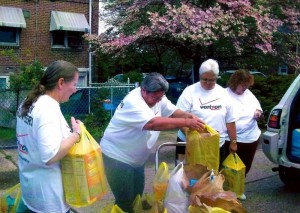 Northeast Council of the Liberty Bell Chapter is continuing in its project of supporting the "Feast Of Justice" food bank at St. John's Lutheran Church.  This neighborhood effort serves over 1,000 low income families in helping them to meet their food needs.
This delivery consisted of over 200 pounds of food and necessities to add to the constantly depleting shelves of the food bank.
With the last Group Face To Face meeting held in Philadelphia and Liberty Bell as a host, the host chapter designates a favorite project to be activated at the meeting. In this case, Liberty Bell President, Al Lewis asked the other chapters to financially support the food programs as their contribution while in Philadelphia. Nearly $500 was divided among the Liberty Bell Councils who were asked that they adhere to the designated use of the money. Northeast Council immediately followed through.
Left to right are Doris Wynn, Bernie Allen, Mary Ann Murtha, and Bette Pitman.
Jordan receives a Hug A Bear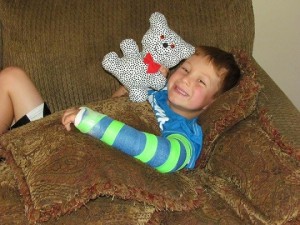 My grandson broke his wrist and the Delaware Diamond State Telecom Pioneers of the Liberty Bell Chapter gave him and my three year old granddaughter a Hug A Bear at the ER.  They call them the boo boo bears. He loved it and recognized the Pioneers name tag and told the nurse his grandma helps with the Telecom Pioneers.  Thought this was great especially since he was in so much pain.   It really lifted his spirits.    
Nancy Karpovich 
LH Kinnard Chapter President
A
GB Chapter room at Old Dominion Museum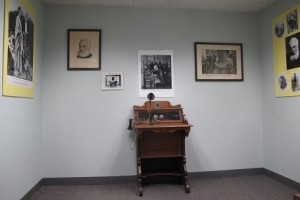 Over a period of months, Pioneers  vacated the L Street office in Washington DC which housed the Pioneer office and memorabilia.
AGB President, June Weakley, and members of the chapter spent several days sorting through paperwork and Pioneer history.
In doing so, they realized they had a multitude of pictures, statues, plaques and historic items which need to be housed somewhere other than June's  garage, other Pioneer garages and the office and storage area in Montgomery County.
They reached out to Curtis Anderson, curator of the Richmond, VA Pioneer Museum who has welcomed the AGB chapter and memorabilia with open arms. Curtis was very instrumental in getting some items moved to Richmond for a dedicated room to Alexander Graham Bell and his contribution to the telephone community. They have found a place (see picture) for some of the wall hangings and pictures. 
Alexander Graham Bell Chapter and the Old Dominion Chapter will be making arrangements to move the additional bigger items to their new home in Richmond, Virginia.
When it is all set up, the AGB chapter is planning a trip to the museum to dedicate the space where their items are displayed. Thanks to all for a job well done.    
If you would like to visit the Pioneer Museum in Richmond Virginia, Contact Curtis Anderson at curtis@calink.us
Fort Pitt Chapter receives thank you for donation
 Friends,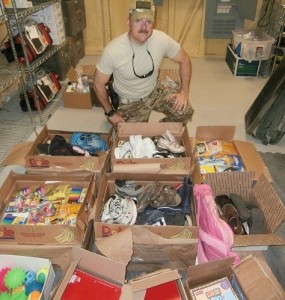 I cannot begin to express my sincere gratitude and deep appreciation for the out pouring of shoes, school and first aid supplies and care packagesthat have been coming in these past few weeks. My Command too has been absolutely amazed at your generosity and caring. I told them all that I have been extremely blessed by God with an incredible group of friends and supporters over these past ten years and many deployments. Thank you all so very much for your unwavering support.For those who may not know, with every deployment to either Iraq or Afghanistan I have tried to also include a humanitarian mission for the local people in our area of operation. I learned from others how these acts of kindness and caring can not only help those who suffer the most in a War Zone, the children, but also how it builds trust and bridges gaps between people and cultures. It shows the true identity of the American people and our Judeo-Christian heritage by taking care of the innocent, the needy and demonstrating the love of Christ to even our enemies. In building our relationship with local inhabitants it also provides increased security for our Troops. The Locals appreciate our concern for them and their families. They begin to see threw the lies of the Islamic radicals and the Imams that support them. They realize who brings peace, order and a future, and who brings death, misery and oppression. When danger is about to happen or when terrorist are in the area they inform our Troops so the threat can be eliminated.The fact is these humanitarian outreaches would not be possible without all of you. I am only the middle man, the distributor, of your compassion and incredible generosity. With every tour of duty I am always amazed at the number of boxes that pour into the Command area as the support people inform me of another load of packages. Because of the volume of boxes I have received on this tour, I am able to support one of our Special Operations units and a team of Army Soldiers. Now with Ramadan and Eid al-Fitr (the feast of breaking the fast) are over, a dangerous time for our Troops, these humanitarian mission will begin again in the very near future.We took more casualties these past weeks due to rocket attacks but thank God no one was killed. Please continue to keep all our Troops, our families, our mission and the Afghans in your prayers.1 John 3:17-18Whoever sees his brother in need and shuts his heart from him, how does the love of God abide in him? Our love should not be just words and talk; it must be true love, which shows itself in action.Thank you once again and God bless you all,MSGT Mark Russak
Fort Pitt receives thank you for Care Packages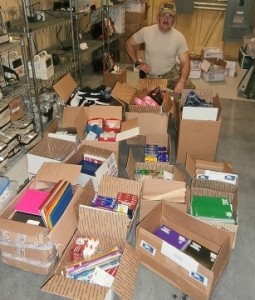 Gerry,I'm sorry it's taken so long to write you and let you know we received all the incredible Care Packages for our entire Squadron and the extras, thank you so much for once again looking out for me and my fellow Airmen. Please pass on my sincere gratitude to all the Pioneers for their wonderful support of me and all the Troops. I salute you all and I firmly believe you should call yourselves the "Patriot" Pioneers. Any chance when I hang my hat up from Military service in a couple of years, I can join your group?I would also like to say "thank you" so much to all of you for your fantastic support of the local Afghans in our area with your many boxes of School supplies and shoes for the children. You "Patriot" Pioneers are the very best! The entire Squadron is very grateful for your unwavering support and prayers. Our hats are off to each and every one of you.We have been busy these past few weeks but the patient loads are not nearly as large as my first two tours of duty. The Afghans are continuing to lead the fight and most units are doing a supportive roll. Our crew still have two month here and we are hoping to be home in the beginning of October.Thank you and God bless you all for your tremendous support.MSGT Mark Russak